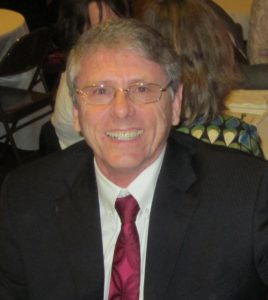 Phillip Everett
Men's Ministry Leader
Our Men's Ministry is led by Phillip Everett. For more information, please call at (256)-443-2439, or email us at mail@ph.church.
Families today yearn for a role model. In Ephesians it says that men are to honor their wives and bring their children up in the discipline and instruction of the Lord. Being around other men, hearing and seeing how they learn how to do this is what our Men's Ministry offers. No matter what your age day to day activities can sometimes clutter up your life.
Whether you are a student, middle aged or a senior it can be difficult to prioritize your time in such a way to follow God's will in your life. This occurs in families having single parents, blended families or traditional. Here at Pleasant Hill we strive to seek His will and provide opportunities for men to come together to learn how this can be accomplished. It is our goal here to offer ways for men to learn how to be leaders in their families.
There are things in the world that challenge us as men to be something other than what God desires. It is up to us to support each other and be there when one calls. Getting involved and supporting one another is how men learn to follow the lead of God and grow. When they do the family becomes stronger and God is honored. We invite you to come be a part of our church and fellowship with each other. We look forward to seeing you and hope you attend one of our many activities soon.