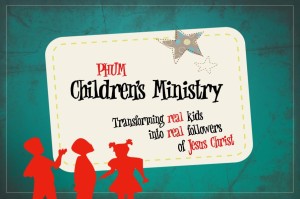 Telling kids about Jesus is important and we strive to do so in an informed, creative and fun environment. Children have as much a place in ministry, maybe even more so, than the eldest of church members. From our weekly bible classes to our extracurricular activities such as VBS it is evident that children take precedence, as they should.Our Sunday morning classes range from pre-school through 5th grade, as well as nursery from birth to 2.
Children's Church 8:45
We offer Children's Church during our Relevant service. Amanda Davis takes the children over to our main building during the fellowship time. The kids have a time of worship and a bible lesson.
This is for pre-school aged children to 3rd grade.
Children's Sunday School Classes
Pre-K- Kerry Michael
K-1st- Beth Bigbee and Cindy Kelley
2nd-3rd- Lisa Stamps
4th-5th- Lisa and Andy Elkins; Kristi and Aziz Kazi
Sunday & Wednesday Nights
Classes and activities are offered every Sunday and Wednesday night. From,arts & crafts, play practice, and a variety of other activites, there is no shortage of wonderful Christ-centered actitvities for all the children!